Notes on the I-9 Form
Federal law and Cornell University require all new student employees to complete an I-9 Employment Eligibility Verification Form. The I-9 form establishes identity and eligibility to work in the U.S., and is completed after you are hired, but BEFORE you start work.
To complete the I-9 Form, ORIGINAL and unexpired documentation that establishes your identity and employment eligibility must be reviewed by the hiring department. Examples of acceptable documentation include either a valid U.S. Passport, or driver's license (or student ID card) AND a social security card (or birth certificate). A complete list of acceptable documents can be found at I-9 Central. Photocopies will not be accepted.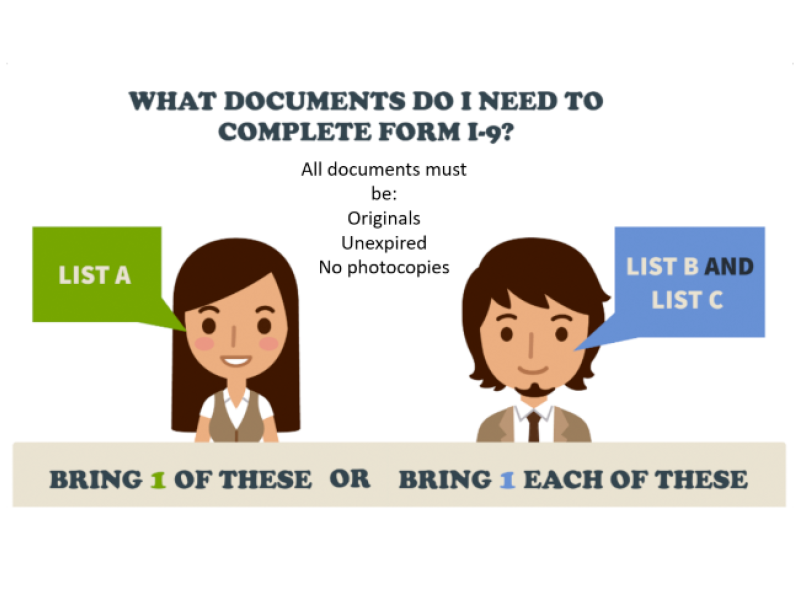 International students who do not have an F-1 Visa must confirm employment eligibility with International Services in the Office of Global Learning, located at 300 Caldwell Hall, before finding a job.  Additional documentation requirements can be found at I-9 Central.