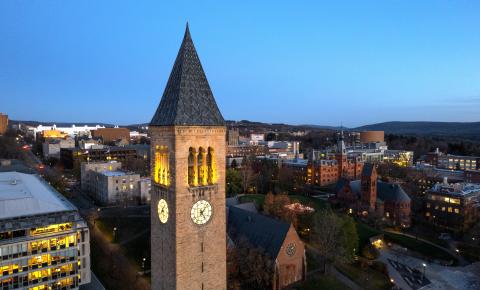 Preparing for the Real World
University Statement on Student Employment
Cornell University has, since its inception, supported the concept of student employment. In addition to earning money to help cover educational costs, students can gain significant experience and skills from their work. In support of that concept, the university strives to provide job opportunities through Cornell departments that require various levels of responsibility, experience, and skill. Student employees are not entitled to university benefits, with the exception of New York State workers' compensation and short-term disability. The university reviews its student employment policies often.
2023-24 Student Employment Updates
We are excited to announce that Workday for Student Employment is live! Beginning with the 2023-24 academic year, students can search for and apply to hourly student employment jobs in Workday. Visit Student Employment - Find a Job to log in to Workday.
Beginning August 12, 2023, student employees will be able to complete the Form I-9 remotely in Workday. Information about this change is available on the Student Employment Guidance page.